Modern living can be really tough on relationships! There's more stress than ever before, new and pressing demands on both men and women, and no-one seems to have enough time! All this can be incredibly damaging to your intimate relationship and sex lives – far more so than you might imagine – and without you even realising why.
In our combined 25 years of working with women, men and couples from around the world here's what we've discovered…
At the very core of every thought, action and interaction lies the ever present, powerful dynamic of masculine and feminine energy – the 'source' of irresistible sexual energy, magnetic attraction and deep desire – and also the cause of most relationship confusion, misunderstanding and stress!
That's why we've founded Living Loving Deeper – to share with you all we have learned in our many years of deep relationship, sex and intimacy work with couples and in our own journey as a couple together.
Join us for these upcoming workshops where you'll discover the secrets of creating and sustaining an extraordinary intimate relationship, with deeper loving, radical passion and ecstatic sex.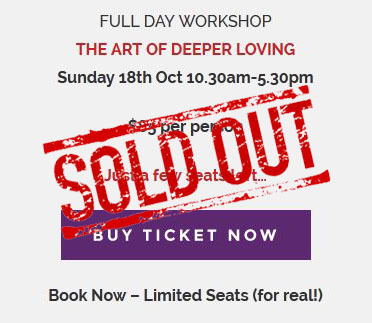 We'll reveal new skills and tools to dissolve misunderstandings, deepen connection and reignite sexual attraction between you and the one you love. You'll learn and practice how to keep the flames of desire burning bright, deep and long, the connection between you strong, and the love you share growing more and more every day.
You'll take away simple, powerful practices to easily integrate into your every day life, to not only transform and enliven your relationship, but also create profound shifts in the way you live, love and make love. So you can feel more alive, powerful, open and connected to yourself, your partner, your true desires and the world around you.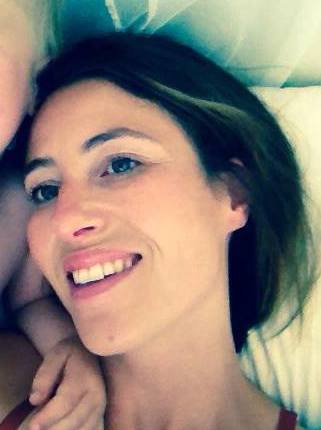 "Since we've met you life is so much more worth living – it's whole, it's deep, it's passionate, it's LOVE! Thank you…"
S.D. – New Zealand
Who is this for?
This is ideal for couples or singles who may have done the 'self-help' or 'personal development' thing, read the books, bought the DVDs, have explored spirituality alongside intimacy and sexuality or have simply done everything you can to sustain passion and deepen connection…
…and still find that there's something missing from your relationship, or that you can't quite EMBODY the realisations, learnings, and insights you've discovered along the way and actually live differently despite this new knowledge.
This is for you if you want:
More connection… Greater intimacy… To go deeper… Wild heart-felt passion… To feel free to express more of you…To explore sacred sexuality together in a real way…

"Our sex is better and deeper than ever – thank you for bringing this to us"
DR. F.P.
These workshops include:
Are you ready for the next level of deep love, sacred F#*k, and boundless freedom in your life and relationship?
We dive deep into the essential core principles of masculine and feminine energy to profoundly transform the depth of passion and connection in your relationship.
We'll show you creative ways to artfully help each other to stay open amidst conflict or difficulty, and teach you powerful yogic and tantric based breath and embodiment practices to stay open yourself and invite your partner into deeper realms of connection, trust and soulful sex & intimacy.
We'll guide you through simple practices, solo and couple exercises, language patterns and other practical tools you can use to refine and deepen your relating and shared life love experience through every moment of everyday.