Sunday 7th July
1pm-4pm (registration 12:45pm)
Mâché - 451 Pulteney St Adelaide
Tickets: $39pp
SOLD OUT

This event is over, enter details here to get priority notification of future events.
Join us for this afternoon workshop to explore ways to deepen connection and aliveness in your everyday life and relationship. This is a valuable opportunity to learn how to cultivate profound embodied states of love and freedom.
You'll also discover practical ways to navigate the inevitable ups and downs of life, sex and intimacy, and to move beyond the habits, patterns and fears that prevent you from living and loving as deeply as you really want to.
This workshop is for you if you are ready to:
Love and be loved, fearlessly and fully
Deepen passion and erotic energy in relationship
Discover the deeper dynamics of masculine and feminine energy
Feel profoundly alive in everyday life and intimacy
Transform moments of tension into genuine trust and connection
Includes a deep-dive Q&A session with Lisa and Mo.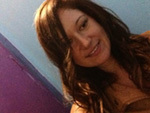 "I want to say a massive thank you and give my deepest heartfelt gratitude to Mo Latin and Lisa Page for an incredible workshop yesterday. For holding impeccable space with such integrity, for your realness, your sharing and openness, for the work that you do and completely embody within yourselves and then bring to others.
The shifts not only within myself but I got to witness in others were Amazing.
It was such a fun day too.
You are both just incredibly beautiful people inside and out and what you are bringing to the world is so important.
I'd highly recommend your work to both singles and couples . I feel like I've opened up at a whole new level in ways I knew before however its deepened and I've embodied more of my truth.
I feel so much more freedom and aliveness in my being which means I can bring that into my work, so not only have I benefited in a massive way but so have others in my life, relationships and business.
Thank you so so much.
xx"
Belinda Sims | South Australia
"It was really good to see you working together, it's a nice energy to have a loving couple holding the space…
The demos you guys are doing is really how people learn through osmosis and direct transmission I think, much, much more effective than words could ever be."
Richard | London, UK
"I loved that the workshop took me out of my comfort zone and opened me up to experiencing things with others that I would normally only feel comfortable doing with people I know. Opening up feelings and emotions in a safe and trusting environment.
I was transformed after experiencing how to differentiate between masculine and feminine characteristics in myself, knowing how to bring more balls to the equation to compliment my heart.
Also a big help was improving methods of being open and talking things through constructively.
This has helped me immensely in my relationship."
James A. | Australia
"What I loved most was Lisa & Mo!
The integrity that you both held, the support, encouragement & passion that you both displayed is what allowed me to get through some exercises where I felt vulnerable.
You created a safe environment for me to explore, to heal & to let go."
Monique | Australia
---
Sunday 7th July 2019 :: 1pm-4pm (registration 12:45pm)
Tickets: $39pp
This event is sold out but add your name to the wait list in case there are cancellations.
---
IMPORTANT
We are committed to the highest degree of workshop safety and integrity, and provide a very safe 'container' for this sacred work.
As such, there is no nudity, kissing or explicit touching, even between established couples.
This allows everyone to feel safe to practice deeply. Participant numbers are gender-identified balanced for partner exercises. Singles will be partnered with other participants.
To be certain of working with a partner of your choice, please come with a friend.
Because our events tend to sell out early and require careful balancing of participant numbers for workshop practices, there are no refunds. Instead, in the case of an emergency, please contact us here asap, and if appropriate you can transfer your ticket to a friend, or to another event within 12 months. We appreciate your understanding.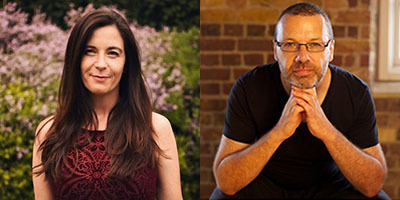 Lisa Page & Mo Latin work with couples around the world, helping them to create extraordinary, passionate and deeply loving relationships. They teach principles and practices to deepen trust and connection, (re)awaken attraction and desire, and consciously explore the 'edge' in love, sex and intimacy together. These practices lead to not only a truly soul satisfying and fulfilling relationship, but also a richer and more authentic life.
Lisa Page is an international teacher, published author and poet who has been passionately exploring the deeper truths of life, love and intimacy for more than twenty years. For the last 18+ years she's shared what she's discovered along the way through her mentoring, workshops and writing. Lisa works with women and couples from around the world and has taught live workshops and trainings in Australia, Asia, NZ, USA, UK and Europe.
Lisa's poetry was published in 2016 in 'Diamond Cutters – Visionary Poets in America, Britain and Oceania', edited and introduced by world-renowned mystic, and best selling author, Andrew Harvey and Jay Ramsay. She is also a contributing author in 'Picture Them Naked – Everything You Ever Wanted to Know about Presenting and Public Speaking and Were Afraid to Ask' published in 2014 where she shares her knowledge for aspiring speakers.
As a sacred intimacy teacher, Lisa has been profoundly influenced by her study and work with world renowned teacher and best-selling author, David Deida. Since 2008 Lisa has immersed herself in 17+ trainings with Deida as a way to deepen her own spiritual-sexual practice and to support others to do the same, first as a participant, then as an assistant, as lead female assistant, and then teaching Ocean & Fire | A Workshop for Women where Deida was a guest-teacher.
The somatic and psychological aspect of Lisa's work is built on the foundation of her 4 year diploma as a Dru yoga teacher, with an emphasis on de-traumatisation. She also has a Masters in Neurological Re-patterning, Ericksonian hypnosis and performance coaching and has completed additional psychology training with Dr. Clarissa Pinkola Estes, world renowned Jungian Analyst & Best Selling Author of 'Women Who Run With the Wolves'. Lisa has also completed training in the energetics of the spiritual-sexual body with Master Mantak Chia, the author of 'The Multi Orgasmic Woman/Man/Couple'
Lisa is devoted to the embodiment of Love as a dynamic art and sacred sexual practice and is leading the way as the creator of EmbodySHE™, her transformational women's work grounded in feminine embodiment practices, powerful breath-work, original-wild-free-movement, artistic offering and sacred ritual.
Mo Latin left school at 17 to join the London music industry, against careers advice warning that he should 'get a proper job' …
Gifted with an ear for deep and detailed listening, and intrigued by human behaviour and artful self-expression, Mo has worked with top performers, artists and leading creatives from around the world for over 30 years, successfully helping them extract their unique brilliance, path and purpose, to live aligned and embodied in their greatest personal and professional potential.
20+ years in the London music industry as a musician, freelance recording engineer and music producer, eliciting ever better performance and expression from international recording artists, alongside 10 years as an international trainer/assessor for industry qualifications in music production and multi-track recording.
10+ years producing digital media and over 300 world-class live events (thousands of hours of trainings) with highly-acclaimed International speakers, authors and leaders in business, relationship and spirituality, including Anthony Robbins, Dr. John Demartini, and currently as audio producer and workshop assistant with David Deida (more at AskTheAVPro).
This was a period of massive growth, immersed in thousands of hours of intensive, high-level trainings (worth hundreds of thousands of dollars), with the opportunity to observe, experience and learn from the deep and profound work of worlds' best in personal, relationship, business and spiritual development.
Mo has attained 7th dan as a Black Belt instructor in traditional Japanese martial arts (Bujinkan – from Samurai and Ninjutsu lineage), he is also a studious practitioner of Shibari, and has a growing global following for his distinctive sensual photography.
Now based in Australia, Mo's clients today are extraordinary entrepreneurs and leading creatives from all over the world, already highly successful, yet seeking something more – deeper personal fulfilment, to serve with more meaningful impact, to live a truly embodied life, to enjoy greater freedom, authenticity and alignment in everyday interpersonal engagement, purposeful business, open-hearted relationship and deeply connected sexual intimacy.
Mo has built a truly unique lifestyle business, deeply aligned to his values and passions, he shares an extraordinary, playful and passionate relationship with his partner Lisa Page, and works with clients from around the world to do the same.
---
Awakening Love and Freedom

Sunday 7th July 2019 :: 1pm-4pm (registration 12:45pm)
Tickets: $39pp
This event is sold out but add your name to the wait list in case there are cancellations.
---
"Thank you so much for an amazing afternoon… for a brilliant introduction in to the world of connection.
I found your workshop inspiring.
You speak wonderfully on the subject of masculine and feminine energy, and you provided some tools that were easily accessible for a newcomer in a new relationship.
Both my partner and I walked away with so much energy for each other and establishing a stronger connection through the practices you showed us.
Thank you for creating a space where we could commence such a beautiful journey"
Tegen – South Australia
"Since we've met you…life is so much more worth living, it's whole, it's deep, it's passionate, it's LOVE!"
S.D. | New Zealand
"Thank you so much for the connection session. I was surprised at how deep a connection we created in such a short time – it was the deepest we'd ever experienced together"
Matthew Apostolides | South Australia
"My relationship has miles more depth now and our sex is better and deeper than ever – thank you for bringing this to us."
Dr. F.P. | New Zealand
---
Awakening Love and Freedom

Sunday 7th July 2019 :: 1pm-4pm (registration 12:45pm)
Tickets: $39pp
---