Evening Workshop
DE-MYSTIFY THE OPPOSITE SEX
The Power of Masculine & Feminine Energy
to Make or Break Your Relationship
Modern living can be really tough on relationships! There's more stress than ever before, new and pressing demands on both men and women, and no-one seems to have enough time! All this can be incredibly damaging to your intimate relationship and sex lives – far more so than you might imagine – and without you even realising why.
In our combined 25 years of working with women, men and couples from around the world here's what we've discovered…
At the very core of every thought, action and interaction lies the ever present, powerful dynamic of masculine and feminine energy – the 'source' of irresistible sexual energy, magnetic attraction and deep desire – and also the cause of most relationship confusion, misunderstanding and stress!
That's why we've founded Living Loving Deeper – to share with you all we have learned in our many years of deep relationship, sex and intimacy work with couples and in our own journey as a couple together.
Join us for these upcoming workshops where you'll discover the secrets of creating and sustaining an extraordinary intimate relationship, with deeper loving, radical passion and ecstatic sex.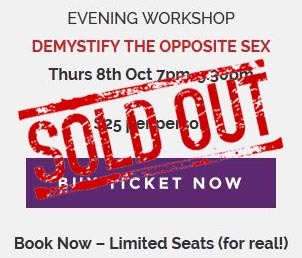 We'll reveal new skills and tools to dissolve misunderstandings, deepen connection and reignite sexual attraction between you and the one you love. You'll learn and practice how to keep the flames of desire burning bright, deep and long, the connection between you strong, and the love you share growing more and more every day.
You'll take away simple, powerful practices to easily integrate into your every day life, to not only transform and enliven your relationship, but also create profound shifts in the way you live, love and make love. So you can feel more alive, powerful, open and connected to yourself, your partner, your true desires and the world around you.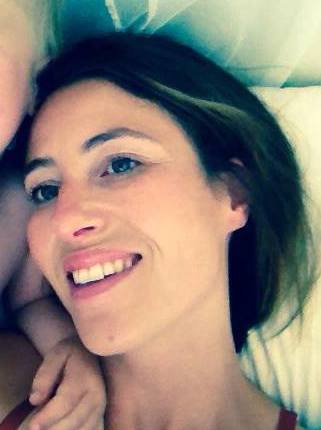 "Since we've met you life is so much more worth living – it's whole, it's deep, it's passionate, it's LOVE! Thank you…"
S.D. – New Zealand
Who is this for?
This is ideal for couples or singles who may have done the 'self-help' or 'personal development' thing, read the books, bought the DVDs, have explored spirituality alongside intimacy and sexuality or have simply done everything you can to sustain passion and deepen connection…
…and still find that there's something missing from your relationship, or that you can't quite EMBODY the realisations, learnings, and insights you've discovered along the way and actually live differently despite this new knowledge.
This is for you if you want:
More connection… Greater intimacy… To go deeper… Wild heart-felt passion… To feel free to express more of you…To explore sacred sexuality together in a real way…

"Our sex is better and deeper than ever – thank you for bringing this to us"
DR. F.P.
These workshops include:
In this workshop you'll discover:
The truth about masculine and feminine energy and how it can destroy or deepen the love, trust and passion in your relationship.
Why your partner drives you crazy sometimes…
– how to stay sane! …& handle it with love!
How to recognize & dissolve your common
misunderstandings with humour & compassion.
Why she should never tell him what to do…
…& why him 'pleasing her' won't make her happy.
Discover the unseen passion killers that
destroy sexual attraction in seconds…
How to create irresistible magnetic attraction
& keep loving passion vibrantly alive every day.
This workshop is for couples, singles and other relationship arrangements. All genders and sexual preferences are welcome.
We aim for equal gender balance numbers for practical exercises where you will partner with many individuals for the purpose of better practice. Singles will be paired (with consent) for partner exercises. To be certain of working with a partner of your choice, come with a friend.
We are committed to the highest degree of safety and integrity for all workshop participants, and as such provide a very safe 'container' for this sacred work. These workshops contain adult themes, but there is NO nudity and NO explicit sexual touching – even between established couples.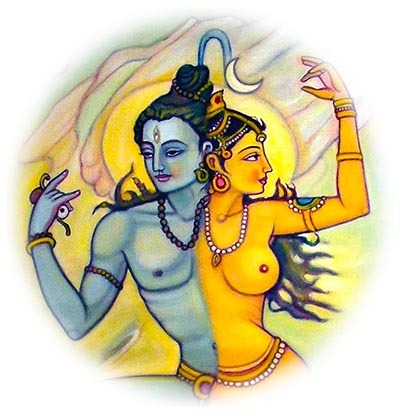 DATE:
Thursday 8th October
TIME:
7pm-9.30pm (Doors open 6.30pm)
VENUE:
Cinnabar Red, 25 Fifth St, Bowden SA 5007
"Oh my god what has happened to my husband!!! He's a new man!! He is so fucking amazing!!!
You said to trust you…and I did…but I had no idea what the result of that would be. I certainly never thought it would lead to such a new husband in such a short time! I did what you said… I stepped back yesterday… I didn't tell him, guide him, lead him… I asked him at every opportunity what to do so he could make the call. And he did. And then we had THE best sex of our lives!!! I'm SO HAPPY!!!!!! THANK YOU THANK YOU THANK YOU!!!! 😀 "
Ivy – London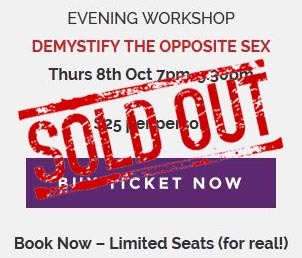 "We feel you are some of the most skilled, talented and knowledgeable counsellors we have come across. We both instantly felt at ease with you and we felt like you both just 'get' us and where we are coming from. We definitely clicked and had a great connection with you.
You have an excellent grasp on psychology and the masculine and feminine dynamics.
We see you as the 'Rolls Royce' of couples counselling and wouldn't hesitate to recommend you."
N.T. South Australia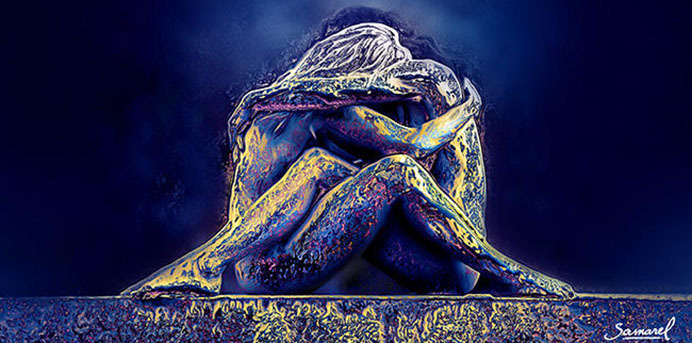 These workshops are for both couples and singles.
If you're single – you'll learn how to cultivate your capacity to attract a partner with whom you can create the depth of love, passion and connection you truly desire… It starts with you!
If you're in a couple – this is an ideal opportunity to dive deeper into the love, passion, connection and exploration you wish you share and to playfully work with each other over, through and round the inevitable bumps that show up in relationship, sex and intimacy.
NOTE: We aim to balance equal numbers of men and women for this workshop and the practical exercises through the day, where you will partner with many individuals for the purpose of better practice.
Please Note – We are committed to the highest degree of safety and integrity for all workshop participants, and as such provide a very safe 'container' for this sacred work. These workshops contain adult themes, but there is NO nudity and NO explicit sexual touching – even between established couples.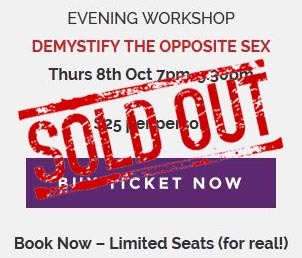 Your facilitators
Mo Latin & Lisa Page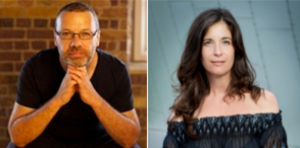 A little more about your hosts:
Lisa Page & Mo Latin – a real world couple and certified coaches specialising in relationships, sex and intimacy. As International Speakers and Teachers together we bring more than 25 years training, professional experience and personal practice in the realms of relational psychology, sacred intimacy, yoga, meditation, dance and martial arts.
Our passion is helping committed, busy couples to create extraordinary, passionate and deeply loving relationships. We've helped couples from around the world reawaken their erotic life together, to reignite passion, deepen trust, connection and consciously explore their next 'edge' in love, sex and intimacy. Our clients say they now enjoy not only truly soul satisfying and fulfilling relationships, but also richer and more authentic lives.
"Mo and Lisa are an amazing team. I have had the privilege to work with both of them and they each bring a unique energy and perspective to my development. I am infinitely grateful to each of them for the impact their coaching has had on my life."
S.M. – UK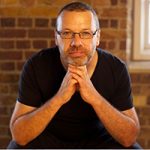 International Speaker and Teacher Mo Latin brings to his clients a wide range of study, training and experience with some of the world's leading teachers, trainers and experts across a wide variety of disciplines over the last 20+ years.
At the core of his transformational work in helping men, women and couples with deepening connection, trust and intimacy in relationships and sexuality is the strong grounding physical embodiment and presence developed though many years of martial arts and qi-gong, yogic and tantric studies, breath and energy work, shibari and dance practices.
Each of these brings its own insights, value and contribution to the development and application of interpersonal expression and authentic engagement.
Alongside these come formal training and qualifications in coaching, NLP, timeline therapy, hypnotherapy and EFT, ensuring a broad, solid foundation and experience in deep personal and transformational work.
Mo has led men's groups internationally and worked with hundreds of men, women and couples from all walks of life over many years, offering men's coaching, relationship counselling, couples intensives, and workshops, and specialising in his passion of helping individuals and couples to explore the darker edges of sexuality.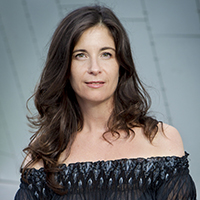 As a Sacred Intimacy & Relationship Coach, Women's Empowerment Catalyst, and Intimate Conversationalist, Lisa brings a unique blend of relational psychology, tantric arts and embodiment practice to help women, men and couples finally create the depth of soul satisfying sex, love and intimacy they've always (and oftentimes secretly) desired.
She's an International Speaker having presented workshops and seminars in Australia, NZ, Asia, UK and Europe. She has also delivered live online keynote presentations, seminars and workshops to a global audience of women, reaching thousands of people worldwide.
Lisa is the Founder of 'Soul Satisfaction for Women', a global education business that provides mentoring, coaching, and information products that inspire and empower smart, successful women who want more out of life, love and intimacy.
She is the author of 'Life, Love & Intimacy', 'Breathe Baby Breathe' and co-author of 'Picture Them Naked'. She is also the feminine force behind 'Intimate Conversations with Great Mystics, Wise Teachers & Everyday Lovers.'
Lisa is deeply passionate about sharing integral wisdom, profound feminine practices, cutting edge research and powerful tools that can be applied easily in everyday life.
@ The Edge Of Love
We look forward to seeing you there!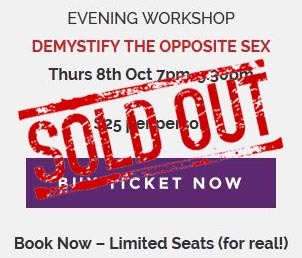 For Questions and More Information Call Us Now

(08) 8121 7740
What clients say: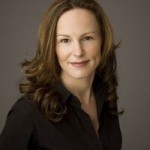 "The love and connection between the two of us has really deepened and we had a lovely evening last night with lots of love, connection and laughter all of which I know now will only grown and deepen. Wanted write this note for me and also thank you for all of your help…you are an angel."
Suzanne McKenna – Ireland

"I have a wonderful relationship with my partner, and Lisa opened me up to realising how I was still holding back from being as intimate as I could be. I realised that I was the problem, and that I needed to get back in touch with my feminine side and be present to my partner and his needs. With just one session and one exercise I have been able to 'let go' of being in control, less wary of the clock and once again enjoying intimacy with my partner. As well as deepening our relationship, I feel better connected to ME!"
Annette – Hawaii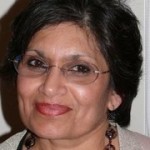 "I cannot praise the breathing technique enough! It has helped me reconnect with my husband in a way I didn't think was possible! And I feel so much more relaxed and calm. I'm just enjoying my life more! Thank you."
Devika – Melbourne – Australia
"Hey Lisa – I am delighted to report that I have had a breakthrough – and am
feeling so sensual, ripe, juicy and beautiful!! Believing and knowing that I am a truly sexy, feminine, sensual, desirable woman and being absolutely grateful for it – I have not felt this sexy for a very long time. Thank you dear Lisa – your coaching sessions are unlocking deep reserves within my being and I am so grateful. "
Rose – South Australia
"My main challenge, and one of the reasons I joined Lisa's program was that I was finding it really difficult to connect with my husband and freely love him and feel loved by him.
This Program has taught me the most powerful ways, including breathing techniques to help me relax into my body and BE the Love energy that was missing in my relationship. I am so confident about myself now, and my ability to create an intimate & passionate relationship that previously I had only heard and read about. WOW!!!
D – Australia