You can learn good relationship theory through books, podcasts and videos… but like tango, tennis or judo, nothing changes while sitting on the couch! You have to practice these skills in your body.
Over many years of working with couples, we've discovered a set of fundamental principles that are essential to sustain a thriving, juicy, healthy and sexually fulfilling relationship – deeply connected, passionate and alive.
There are core skills that can be learned and mastered through powerful and playful relationship practices inspired by our own journey in freeform dance and movement, martial arts, erotic photography and Japanese rope bondage – click for more. Each exercise builds on the last, deeply integrating new habits into your heart, body and mind.
Together you'll explore and learn the art of masculine and feminine dynamics, how to easily dissolve tension and resistance, practices to deepen trust, relaxation and connection, ways to magnify attraction and sexual energy.
Our passion is helping committed, busy couples create extraordinary, passionate and deep loving relationships – alive, embodied and free … deepening trust, connection and intimacy … increasing sexual attraction, desire and passion … deepening lovemaking for truly connected and fulfilling sacred sex and intimacy.
We've been practising, teaching and evolving our work over many years, and continue to help couples worldwide to successfully overcome their individual and relationship challenges and transform their relationship into what they most deeply desire – one that sustains them to create amazing, inspiring, passionate partnerships and lives together.
What People Say About Mo & Lisa
"One practice has helped me to move into my body and get out of my head – Giving me greater access to truer wisdom within myself, and the ability to really embody that wisdom in my daily life and relationship. "
Sue – London
---
"I am delighted to report that I have had a breakthrough – and am feeling so sensual, ripe, juicy and beautiful!!
Believing and knowing that I am a truly sexy, feminine, sensual, desirable woman and being absolutely grateful for it – I have not felt this sexy for a very long time. Thank you! Your coaching sessions are unlocking deep reserves within my being and I am so grateful."
Rose – South Australia
---
"Thanks to Mo Latin for an awesome conversation last night. Simple and profound shifts happened during the time we spoke and I am really excited about how things will unfold from here!
The energy that is bound up in sexual kinks is the very energy needed to cut through habits and closures, so that a purposeful life can be lived! I'm very grateful to have been shown me a way to live with my sexual kinks that is integral, clear and true!"
H.O. – London
---
"My main challenge was that I was finding it really difficult to connect with my husband and freely love him and feel loved by him.
This Program has taught me the most powerful ways, including breathing techniques to help me relax into my body and BE the Love energy that was missing in my relationship. I am so confident about myself now, and my ability to create an intimate and passionate relationship that previously I had only heard and read about. WOW!!!
D. – Australia
---
"We had such a great time. It was a really good learning experience, and a lovely topic for our first time. I personally learned a lot, that I can use not only with Harley, but for myself too.
You presented well, and very clearly your ideas and information, and it was pretty easy to follow and understand. I thought you brought up some really great points I hadn't considered, and some that you made me think about in a whole new way.
I connected with a lot of what you were both saying, and all in all just really enjoyed my time.
Thank you for the beautiful session. I really look forward to next time.
Best wishes and kind regards"
Finn – South Australia
---

I have a wonderful relationship with my partner, and Lisa opened me up to realising how I was still holding back from being as intimate as I could be.
I realised that I was the problem, and that I needed to get back in touch with my feminine side and be present to my partner and his needs. With just one session and one exercise I have been able to 'let go' of being in control, less wary of the clock and once again enjoying intimacy with my partner. As well as deepening our relationship, I feel better connected to ME!"
Annette – Hawaii
---
'Oh my god what has happened to my husband!!! He's a new man!! He is so fucking amazing!!!
You said to trust you…and I did…but I had no idea what the result of that would be. I certainly never thought it would lead to such a new husband in such a short time!
I did what you said… I stepped back yesterday… I didn't tell him, guide him, lead him… I asked him at every opportunity what to do so he could make the call. And he did.
And then we had THE best sex of our lives!!! I'm SO HAPPY!!!!!! THANK YOU THANK YOU THANK YOU!!!! :-D'
Ivy – London
---
"Thank you so much for an amazing afternoon… for a brilliant introduction in to the world of connecting through The Art of Rope.
I found your workshop inspiring.
You speak wonderfully on the subject of masculine and feminine energy, and you provided some tools that were easily accessible for a newcomer in a new relationship.
Both my partner and I walked away with so much energy for each other and establishing a stronger connection through the practices you showed us.
Thank you for creating a space where we could commence such a beautiful journey "
Tegen – South Australia
---
"Thank you both, guys… That workshop was awesome, and I can see that it's going to have some really positive effects on our relationship moving forwards into the future."
Rhys – South Australia
---
This last week has been the best time I've spent with my husband in our entire marriage. We have become closer, the dynamic between us has completely changed.
He is more attentive, he touches me at every possible moment. I am loving every second with him.
He gives me exactly what I want and need without me having to ask for it.
Mo has helped me see that my marriage is worth fighting for. That my husband can give me everything I need. I had given up on ever being satisfied by my husband until I met Mo. And I won't ever look back."
Cherise – London
---
"We feel you are some of the most skilled, talented and knowledgeable counsellors we have come across. We both instantly felt at ease with you and we felt like you both just 'get' us and where we are coming from. We definitely clicked and had a great connection with you.
You have an excellent grasp on psychology and the masculine and feminine dynamics. We see you as the 'Rolls Royce' of couples counselling and wouldn't hesitate to recommend you."
N.T. – South Australia
---
What did you specifically like about working 'LIVE' with Lisa and Mo?
I was surprised how natural it felt to be around you, it was exactly what we needed to push us to a different level.
It's so incredibly powerful, it's soooooo worthwile to have that instant feedback at the spot. All the little tips and tricks… I felt there was nothing unseen.. Which makes it incredibly profound!
In working with Lisa and Mo in person you get to see "the real thing" right in front of you. I loved watching the interactions between you guys! I loved to see all Mo's ways to restore polarity and it was profound witnessing Lisa opening up and no holding back.

The deeper you are willing to dive, the more you'll get out of it. I would always recommend it because I feel that Mo and Lisa have so much to offer. They are two very gifted people.
ELENA
Your openness, the willingness to share intimate play. The clear feedback, your flexible approach to what surfaces.
JAKE
---
Mo and Lisa are an amazing team. I have had the privilege to work with both of them and they each bring a unique energy and perspective to my development.
I am infinitely grateful to each of them for the impact their coaching has had on my life.
S.M. – UK
---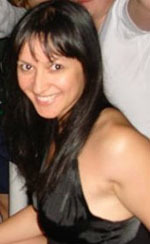 "THE SUPPORT and knowing that i was being held in a sacred container.
The extensive work you have done on yourselves so you can coach from experience and also the style in which you both coach, it is really impressive."
Shaylin Green

---
"The fact that they don't really prepare a talk but just deal with what comes up in the moment, which makes it super powerful!"
S.D. – NZ
---

"It amazes me that you know such effective tools to help us.
To my surprise, and my husband's delight – what was meant to be date-night, turned into an entire date-weekend! It was amazing to feel so connected, juicy and delighted to be with the man I see every single day!
A surprise gift for both of us. Thank you for helping us resurrect the passion that brought us together in the first place! With love, celebration, and awe."
Geffen Rothe – USA