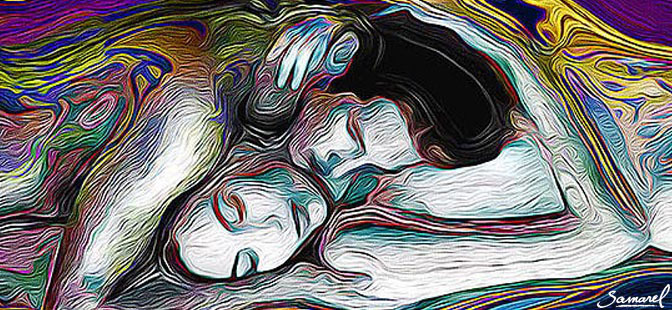 Giving your Gifts | Deepening Love | Growing Together
We all know that relationships and intimacy can be deeply challenging… yet they can also be a place of deep fulfilment and personal growth.
The problems you often find most difficult with your partner can be the gateway to deeper connection, your own greater authenticity and a way to open into more understanding, love and freedom in your lives together.
In this free training call you'll discover how to:
Stay open when you really want to shut down, pull back, run away or tell your partner to f-off!
Give each other feedback in a way that's inspiring rather than critical.
Keep each other on track and truly serve your growth individually and together through heartfelt authentic expression.
Explore and give your masculine and feminine gifts to deepen love, connection and desire, especially when you're both right at the edge.
JOIN THE COUPLE'S CALL LIVE
Thurs 26th Nov 2015
7pm Adelaide, 7:30pm Sydney, 8:30am London
& 12:30am Los Angeles (Wed 25th Nov)
IMPORTANT INFORMATION
2 Steps to Dial in:
Dial Your Local Access Number
Enter the pincode: 751830#
Click Here for your Local Access Number.
To dial in via Skype:
1) add Join.conference as a contact
2) click call button
3) enter pincode 751830#
Ask your questions live on the call or
send them in right now – enter into the box below.
Your hosts for the call: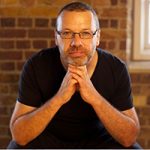 International Speaker and Teacher Mo Latin brings to his clients a wide range of study, training and experience with some of the world's leading teachers, trainers and experts across a wide variety of disciplines over the last 20+ years.
At the core of his transformational work in helping men, women and couples with deepening connection, trust and intimacy in relationships and sexuality is the strong grounding physical embodiment and presence developed though many years of martial arts and qi-gong, yogic and tantric studies, breath and energy work, shibari and dance practices.
Each of these brings its own insights, value and contribution to the development and application of interpersonal expression and authentic engagement.
Alongside these come formal training and qualifications in coaching, NLP, timeline therapy, hypnotherapy and EFT, ensuring a broad, solid foundation and experience in deep personal and transformational work.
Mo has led men's groups internationally and worked with hundreds of men, women and couples from all walks of life over many years, offering men's coaching, relationship counselling, couples intensives, and workshops, and specialising in his passion of helping individuals and couples to explore the darker edges of sexuality.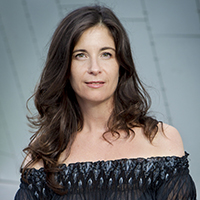 As a Sacred Intimacy & Relationship Coach, Women's Empowerment Catalyst, and Intimate Conversationalist, Lisa brings a unique blend of relational psychology, tantric arts and embodiment practice to help women, men and couples finally create the depth of soul satisfying sex, love and intimacy they've always (and oftentimes secretly) desired.
She's an International Speaker having presented workshops and seminars in Australia, NZ, Asia, UK and Europe. She has also delivered live online keynote presentations, seminars and workshops to a global audience of women, reaching thousands of people worldwide.
Lisa is the Founder of 'Soul Satisfaction for Women', a global education business that provides mentoring, coaching, and information products that inspire and empower smart, successful women who want more out of life, love and intimacy.
She is the author of 'Life, Love & Intimacy', 'Breathe Baby Breathe' and co-author of 'Picture Them Naked'. She is also the feminine force behind 'Intimate Conversations with Great Mystics, Wise Teachers & Everyday Lovers.'
Lisa is deeply passionate about sharing integral wisdom, profound feminine practices, cutting edge research and powerful tools that can be applied easily in everyday life.
---

"It amazes me that you know such effective tools to help us. To my surprise, and my husband's delight – what was meant to be date-night, turned into an entire date-weekend! It was amazing to feel so connected, juicy and delighted to be with the man I see every single day! A surprise gift for both of us.
Thank you for helping us resurrect the passion that brought us together in the first place!
With love, celebration, and awe."
Geffen Rothe – USA
"We wanted to deepen our relationship and improve our intimacy, which was not getting better while having young children. Also we always had the feeling something was missing in our intimacy.
I got more insight in how to live an authentic life and it has helped me to reset my life's goals. Furthermore I got more insight in how male-female dynamics go and now I know better how to open my woman.
My relationship has miles more depth now and I would advise everybody to start exploring and improving their relationship in this way with Lisa and Mo."
Frank – New Zealand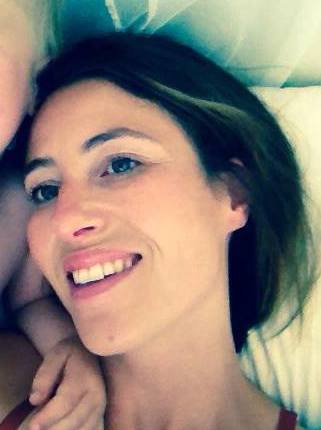 "Since we've met you…life is so much more worth living, it's whole, it's deep, it's passionate, it's LOVE!
A big breakthrough for me personally I think it was understanding my man on a whole different level and that we are able to let go more and more and create a new moment of giving every time we f** up!
Our relationship is more fulfilling, more painful, more exciting, more joyful, just more of everything! And I feel there is no option for us not to expand. Thank you…"
S.D. – New Zealand
"Oh my god what has happened to my husband!!! He's a new man!! He is so fucking amazing!!!
You said to trust you…and I did…but I had no idea what the result of that would be. I certainly never thought it would lead to such a new husband in such a short time! I did what you said… I stepped back yesterday… I didn't tell him, guide him, lead him… I asked him at every opportunity what to do so he could make the call. And he did. And then we had THE best sex of our lives!!! I'm SO HAPPY!!!!!! THANK YOU THANK YOU THANK YOU!!!! 😀 "
Ivy, London
"Hey Lisa – I am delighted to report that I have had a breakthrough – and am
feeling so sensual, ripe, juicy and beautiful!! Believing and knowing that I am a truly sexy, feminine, sensual, desirable woman and being absolutely grateful for it – I have not felt this sexy for a very long time. Thank you dear Lisa – your coaching sessions are unlocking deep reserves within my being and I am so grateful. "

Rose – South Australia
"I love your work Lisa and what you're serving up to us. It's hot, fresh and delicious!"
by Emily Dawson, Coach, London
"I particularly enjoyed and found most useful the discussion on how to get in touch with your feminine energy and getting the examples of things we can do to get into the feminine.
This session has helped me identify the patterns we've been running in our relationship, particularly the ones I'm responsible. I finally understand what turns the heat on an off in my relationship and can now see the pattern we've been running that has got us to where we are at the moment.
I now have the tools to interrupt this pattern which I'm putting into practice and the results so far are brilliant! Thank you!"
Gillaine, Coach, Gibraltar
ADD THIS DATE TO YOUR DIARY
Thurs 26th Nov: 7pm Adelaide, 7:30pm Sydney, 8:30am London
& 12:30am Los Angeles (Wed 25th Nov)
IMPORTANT INFORMATION
2 Steps to Dial in:
Dial Your Local Access Number
Enter the pincode: 751830#
Click Here for your Local Dial in number.
To dial in via Skype, add Join.conference as a contact, click call button, enter pincode.
Enter your details so you never miss an event!
PS Do you know someone who would love to know about this event? Please share this page.